Talk to your
future university
at our virtual event
Meet international universities, colleges and government organisations from around the world who will answer all your questions.
REGISTER NOW
https://latam.talkglobalstudy.com
Exclusively for LATAM students
This online event will help you find your perfect university match and achieve your goal of studying overseas!
Register Now
Thursday, 18 March
13:00 – 17:00 Mexico City
14:00 – 18:00 Bogota, Quito, Lima
16:00 – 20:00 Santiago, Buenos Aires
What happens at the live event?
Go Global
Meet universities and colleges in 20 countries.
Live Conversations
Talk via chat, audio and video calls.
Info Hub
Attend live seminars and info sessions.
Explore All Your Options
Search from short courses up to postgraduate degrees.
Change Region
How does Talk Global Study help me?
Register for the free event

Check your emails and set a calendar reminder.
Connect online

Over 70 university representatives from around the world.
Solidify your plans

Review your notes and follow up with your favourite institutions.
Apply to your top choices of international universities

Study abroad and follow your dreams!
Participating Universities & Colleges
Berkeley Global is a branch of the University of California, Berkeley. Berkeley Global provides short term non-degree study abroad experiences for international students and professionals looking toadvance their academic and professional goals. We offer programs for students looking to gain a study abroad experience as well as certificates for professionals looking to advance their career. In addition, we also offer online certificate programs.
The only wholly postgraduate University in the UK, our world-class programmes (World Top 50), unrivalled facilities, close links with industry and governments, all combine to attract students and teaching staff from around the globe. The result is a long track record of creating leaders and innovators in our specialist areas of science, technology, engineering and management.
Je choisis Montréal est une initiative de Montréal International, l'agence de développement de promotion économique du Grand Montréal, développée en collaboration avec le Gouvernement du Québec. Son équipe dédiée aide les étudiants internationaux dans leur projet d'études et de vie à Montréal. I choose Montréal is an initiative of Montréal International, Greater Montréal's economic development agency, developed in partnership with the Government of Québec. Its dedicated team helps students with their plans to study in Montréal and make it their home.
Our commitment to future-focused learning, high-impact research, and effective partnerships with industry and community is reflected in the design of our campus. Our cultiurally diverse campus is in the heart of Sydney's creative and digital precinct and alongside Sydney's central business district.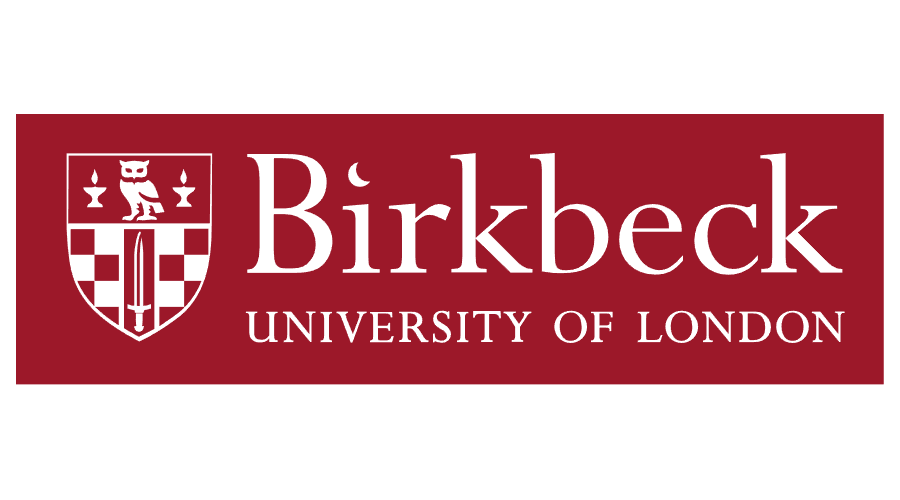 Birkbeck, University of London is among the best research-intensive universities in the world. As a University of London college, Birkbeck awards internationally recognized degrees and offers the unique opportunity to study in the evening and work in the day.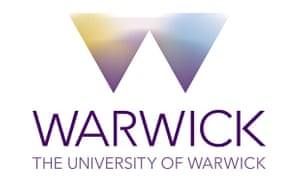 Warwick is a world-leading university with the highest academic and research standards. It's one of the top 10 UK universities and 62nd in the world (QS World University Rankings 2020), and the supportive campus community in Coventry, the heart of the UK, welcomes students from over 150 countries.
Ranked in the top 3% of universities worldwide Highest graduate starting salaries in Australia - 3 years in a row Good Universities Guide (2018 - 2020). 30 areas of research ranked at or above world standard. 5 stars for internationalisation (QS Stars 2019). 5 stars for employability (QS Stars 2019). Current enrolments from 110 countries.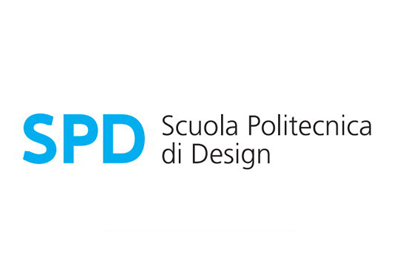 Founded in 1954, SPD is the first Italian postgraduate school, conceived as a bridge to the creative professions. The education is focused on advanced training programmes and University Master courses offered from five different departments: Industrial, Interior, Transportation, Graphic and Digital design. The teaching approach promotes the active participation of primary institutions and businesses as didactic partners. For almost 60 years SPD has been playing a central role in spreading the culture of design all over the world. Its activity has been recognized at international level with many awards such as the prestigious Compasso d'Oro.
Full Sail University in Orlando, FL has built a reputation as one of the premier art, music, and film schools in the world. Whether you're passionate about music, live concerts, video games, art and design, animation, filmmaking, web development or the business behind entertainment, an education atFull Sail University can help you begin your journey.
Victoria University of Wellington is a capital city university with a world-class reputation.
New York City is our campus and Brooklyn is our backyard! The global crossroads begin in the heart of Brooklyn, and extends all the way to your home. St. Francis College students not only get to experience the best of New York City, they also join a diverse community of leaders and faculty that champion their education and future.
The Northern Alberta Institute of Technology (NAIT) in Edmonton, Alberta is one of Canada's largest and leading polytechnic schools. NAIT offers applied learning using the latest technology. With small classes, modern equipment and labs, and work internships available, graduates leave NAIT with the knowledge and skills that employers want. 87% are employed within 9 months of completing their studies.
RUDN University is the most international university of Russia. Here students from more than 158 countries study. In the University there are 472 degree programs and more than 155 joint programs. RUDN University can provide education in Russian, English and Spanish. Uniting people of different cultures by knowledge RUDN University creates leaders to make the world better.
UAlberta is ranked in the Top-150 in the world, with more than 500 graduate programs, 250 specializations, and 300 research areas. We have over 40,000 students from 150+ countries. International students benefit from many programs and services designed to facilitate academic and personal success. Edmonton is Alberta's youngest and fastest growing city that offers an affordable lifestyle for students
KUAS is now offering the brand new, all English Faculty of Engineering programs at Bachelor, Master, and Doctor levels to meet the global demand for streetsmart engineers with its 50 years of experience.
Founded in Nantes in 1900, Audencia – from the Latin audientia, meaning "listening", and audacia, meaning "daring" – was first accredited by EQUIS in 1998 and is ranked amongst the top European business schools. UN GLOBAL COMPACT & CSR EXPERTISE In 2004, Audencia joined the UN initiative uniting companies, the business world and civil society around 10 universal principles for labour and environmental standards and human rights.
Ranked 27th in the world (QS 2021), The University of Manchester is a prestigious Russell Group institution with a proud history of innovation and world firsts. Manchester has also been voted the most targeted university in the UK by top employers (High Fliers 2020).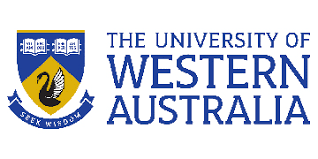 The University of Western Australia is top 100 ranked comprehensive research University which delivers undergraduate and postgraduate programs.
Exeter is a UK Top 10 university and member of the prestigious Russell Group of world-class research-intensive universities with a gold rating for teaching. Professional placements, study abroad and field trip opportunities. More than 250 clubs and societies and our South West region has stunning surrounding beaches and national parks. Scholarships are available.
ACU, the top #1 university in Australia for graduate employment (GOS 2020); stands for meaningful education, rewarding research, and life-changing community engagement. We offer English courses, undergraduate and postgraduate programs in our seven campus located in Australia and one in Rome, Italy.
Boise State University is ranked as one of the most innovative universities in the United States. At Boise State, leading research, top quality academics, and a diverse student body are offered in a setting that is safe, vibrant, and beautiful.
Brunel University London. Offering a wide variety of Foundation, Undergraduate, Masters and Research opportunities in all majors! Starts dates available in January and September. Scholarships available!
Cardiff University is a Russell Group university located in Cardiff, the vibrant capital city of Wales, in the UK. We offer a wide range of acadedmic programmes, including Engineering, Business, Sustainability and Architecture, amongst others.
Capilano University is a vibrant and innovative university in spectacular Vancouver. Just 20 minutes away from downtown Vancouver, Capilano's main campus is just minutes away from vast wilderness and unspoiled beaches, yet is within reach of the trendy shops and eateries of Vancouver's North Shore. Capilano U also has campuses in Sechelt and Lonsdale Quay, friendly coastal communities with phenomenal outdoor recreation, arts and cultural activities. We invite you to take a closer look.
COLFUTURO es una fundación colombiana sin ánimo de lucro que desde 1991 tiene por objetivo orientar y financiar a estudiantes colombianos que deseen estudiar un programa de posgrado en el exterior a través del Programa Crédito Beca.
You would like to study in Germany? Come visit our booth and learn about the advantages that Germany offers you for your studies and research. The DAAD (German Academic Exchange Service) is the world´s largest funding organisation for the international exchange of students and researchers. Get to know us from the Regional Offices of the DAAD in Bogota and Mexico City, as well as our Information Centre in Santiago de Chile, and find out who we are and what we stand for!
Come Discover Deakin University - Melbourne - Australia in Melbourne, Australia. With Deakin, you get it all: innovative teaching, premium online learning resources, award-winning courses and world-class facilities. Our flexible study options, opportunities to study abroad and work placement programs mean you don't just study a course at Deakin – you get a great experience while getting ahead in your career.
Your Official Source on U.S. Higher Education
Studying with a Canadian institution A World of Possibilities Awaits An unforgettable experience that will last a lifetime! Canadian education is flexible – there are many types of academic institutions that can match a student's aspirations.
ESIC Business and Marketing School is a leading business school in Spain with more than 50 years' experience training business and marketing professionals. We maintain a direct relationship with industry so that we can offer practical and academic training that meets the needs of the labour market. Our values shape the training that we offer and graduates emerge as highly qualified professionals with an excellent knowledge of the latest business trends.
Founded in 1942, Felician University is one of the few Franciscan universities in the country, and the only one in New Jersey. Located just 10km away from NYC, students can study in a suburban environment and explore a world class city. Felician is home to approximately 2,300 undergraduate, graduate and adult studies students.
France International Graduate Schools – FIGS, offers you the opportunity to study in French or in English, in more than 20 fields of expertise. You will also be free to choose your campus site among 10 amazing cities in France.
EYES ON THE PRIZE? FHDA transfers more students to UC's than any other school, + to top universities within and outside of the US. On beautiful and SAFE campuses in Silicon Valley, low cost and no SAT required. First 2 years of university with us, transfer into the third year elsewhere. Lots of clubs, sports and other social opportunities.
FUNED es una organización sin fines de lucro que agrega esfuerzos para impulsar el crecimiento profesional de los futuros líderes mexicanos mediante apoyos educativos y becas para que cumplan su sueño de estudiar una maestría de tiempo completo presencial en el extranjero en una de las mejors 200 universidades del mundo de acuerdo al ranking QS y Financial Times. Además contamos con más de 90 universidades con convenio quienes otorgan un descuento adicional a la colegiatura.
Los representantes del Gobierno de Australia podemos orientarte y darte informacion que ayude a tus planes para estudiar en Australia: como buscar programas y universidades, procesos de admision, gestion de visas. Descubre los beneficios de estudiar en Australia!
Grenoble Ecole de Management (GEM) is one of the leading business schools with an innovative and dynamic learning model. Our own teaching methodology/learning model trains students to be inspiring, innovative, socially interactive leaders and entrepreneurs. Our four founding pillars allow our students to have a hands-on approach and to acquire experience before entering the workforce.
Established in Kolding for many years, IBA International Business Academy has grown into an internationally recognised centre of excellence for degree programmes in management, marketing, informatics, and design. IBA delivers English-taught degrees from Denmark and from UK universities; on-campus and by e-learning. Our students come from Denmark and all over the world, creating an interesting, attractive, and international study environment.
Newcastle University is member of the Prestigious Russel Group of research intensive universities, From its Triple Accredited Business School and one of the UKs most highly regarded Medical Schools, Newcastle can offer you the opportunity to choose your own future whatever subject you are interested in.
IMI International Management Institute in Switzerland is a private hospitality and business management school founded in 1991. We offer a family atmosphere and personalised learning and careers support.
IE University, founded in 1973 in Madrid, Spain is a forward looking global academic institution. We fulfill our purpose of fostering positive change through education research and innovation. Our students come from all over the world and diversity is at the core of our institution. IE University was founded by entrepreneurs with a vision to disrupt traditional models of education and equip students with the skills they need for the future.

We advise on entry to free German Public University, learning the German language and your permanent residency options when you graduate from a German University. We help 300+ students enter Germn University every year.
Irvine Valley College (IVC) is ranked #1 in California for university transfer to the University of California (UC)! With over 84 majors in the Arts and Sciences, extensive support services and modern facilities, IVC is the idea location to start your American education. Our beautiful location in Irvine, CA offers safety, a comfortable living environment and access to famous California attractions.
Jönköping University (JU) is one of the top-quality universities in Sweden with high degree of internationalization. Nr. 1 in Europe in Entrepreneurship and Family Business research & Nr.2 in the world. World leading in research on materials and manufacturing technology for casting, and product development. JU offers programmes in English at the undergraduate, master and doctoral level.
A committed and inclusive management school, MBS (Montpellier Business School) trains the groundsbreakers of a sustainable economic transition. PREPARE TO CHANGE THE FUTURE.
NABA is an education Academy focusing on fashion, arts and design: it is the largest and most innovative international private University in Italy; recognized by the Italian Ministry of Education (MIUR). Offers 3 years bachellors, 2 years Master and 1 year Academic Master programs focus on: design, fashion design, graphic design, multimedia, visual arts, set design, new technologies and paiting.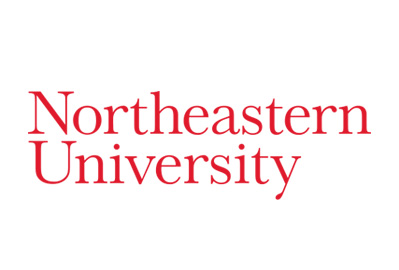 Northeastern is a global research university and the recognized leader in experience-driven lifelong learning. Established in 1898, the university offers undergraduate and graduate programs on its main campus in Boston as well as regional campuses in Seattle, San Francisco, Silicon Valley, Toronto and Vancouver.
The UPC is a public institution of Higher Education and Research, specialised in Architecture, Engineering, Applied Science and Technology in Barcelona. The research carried out marks the meeting point between scientific inquiry, innovation and technological development. The UPC works to promote a culture of research, innovation and entrepreneurship and establish knowledge networks with researchers and research groups around the world.

Bristol is one of the top 10 UK universities known internationally for its standard of teaching and research programs. More than 150 students from Latin America study here today, and we would love for you to be part of our community as well.

Thompson Rivers University is a public university that offers an exceptional programs variety, from an ESL, Diploma, Bachelor's and Master's degrees. Hands-on learning experiences, small class size, accessible faculty and a network of services support student success. 3,000 international students from over 90 countries study at TRU's beautiful campus in Kamloops, British Columbia.
Ontario Tech University located in Oshawa, Ontario, Canada located 40 minutes east of Toronto. Over 60 different undergraduate programs, all with a variety of co-op, internship and placement opportunities
Polytechnique Montréal is one of Canada's largest engineering schools. It's annual research budget of $100 million, it's 60 research units and it's team of 274 internationally recognized professors allow Polytechnique to pursue some of the most intense research activities in the country. We are proud to have one of the highest proportions of female students – 28% – among Canadian engineering schools.
Welcoming - Affordable - Excellent! PCC offers 100+ programs of study, with partnerships to excellent universities (2+2) and 2-year vocational programs. PCC is the largest institution of higher education in Oregon, and we host 500 international students from 70 countries. Portland is a vibrant, safe city that offers eclectic shops, world-class entertainment, and trendy neighborhoods.
With 100 years of experience of engineering education, Poznan University of Technology (PUT) has proven itself as a high-quality and affordable destination for international students. PUT offers wide study options and cost-effective tuition fees in a city where cost of living is very reasonable.
SCAD - Savannah College of Art and Design is the most comprehensive art and design university in the world, offering more than 100 degree programs (with 40 majors and over 75 minors) and specializations. The diverse student body is motivated by a faculty of professors with extraordinary academic credentials and valuable professional experience. SCAD's innovative and ever growing curriculum is enhanced by advanced-professional technology, equipment and learning resources. SCAD is one university — offering degrees in Atlanta and Savannah, Georgia, and online via eLearning, with additional study abroad opportunities in Lacoste, France. Each SCAD location provides a new experience, and students can choose to study in any location, at any quarter during their education.
Schaffhausen Institute of Technology (SIT) is an international institution, founded by entrepreneurs, led by scientists, and advanced by world-class researchers. Located in Switzerland, SIT bridges the gap between education, science, research, and business and empowers the next generation of digital leaders to solve the world's most pressing challenges. Our transformative expertise covers Quantum Computer Science & Software Engineering, Quantum Technologies & Advanced Materials, and Quantum Business Sciences.

Founded in 1886, Springfield College offers world renowned undergraduate, graduate, and doctoral degree programs, and provides excellent scholarship opportunities for international students.
Welcome to Study in Sweden, the official resource for Swedish higher education! Study in Sweden is part of the Swedish Institute, the national agency tasked with promoting Swedish higher education. Whether you are wondering about our 1,000 English taught degree-programmes, scholarships, our wonderful universities or what the weather is like in Sweden - we've got you covered!
PolyU is a world-class research university, ranking among the world's top 100 institutions. The Hong Kong Polytechnic University (PolyU) is a home for educating thinkers, communicators and discoverers in delivering positive impact. We are committed to training tomorrow's leaders today, through a professionally-oriented education that delivers graduates unrivalled placements to thrive in businesses and industries.
INRS is a graduate and post-graduate research and training university. One of Canada's leading research universities in terms of grants per professor, INRS is a community of over 150 professors and 800 students and postdoctoral fellows collaborating at 4 university research centres. Its basic research is essential to the advancement of science in Quebec and around the world, and its research teams play a key role in the development of concrete solutions to the problems faced by our society. https://inrs.ca/
Talk to us and this will give you a unique opportunity to learn more about us and ask any questions to find out more about studying with us at The University of Edinburgh.

UCL is home to ambitious innovators, visionary trendsetters and disruptive thinkers. Ranked 10th by QS World University Rankings 2021, UCL is one of the world's leading multidisciplinary universities. Taught by leading academics in the field, the teaching at UCL reflects the latest research. UCL offers a dynamic and rewarding experience to students worldwide.
Home to the curious, brave and bold. We're a university where curiosity prevails, and where exploring new ways of thinking and pushing boundaries, isn't just encouraged, it's expected.

The University of Leeds is a world top-100 university (QS World University Rankings 2021) and one of the most prestigious universities in the UK. Renowned for our high quality teaching and research, Leeds has over 38,000 students from 170 countries and is located in a vibrant, student-friendly city.

The University of Sheffield is a leading research university with a global reputation for excellence. Ranked in the world top 100 universities (QS World University Rankings 2021) and a member of the prestigious Russell Group, Sheffield offers a world-class education in a vibrant and welcoming city in the heart of the UK.
What happens when you mix an arts school with a business school? You will become a new type of business graduate: one who can combine creative thinking and innovation with core management skills. We train future leaders with compassion, resilience and the ability to adapt to an increasingly complex world.
Welcome to Westminster! We are a global institution, located in the heart of London, ranked as the best city in the world for university students (QS Best Student Cities 2018 and 2019). We have a community of 19,000 students from over 150 nations, placing us among the UK's most international universities.

Since our establishment in 1963, the University of York (UK) has made an international impact with the highest quality academic excellence and research. Join us on a full-time degree programme (Bachelors, Masters or PhD), a part-time distance learning (online) Masters or come to York for just one or two terms as a Visiting student.
The International College of Liberal Arts (iCLA) is an American style liberal arts college located 90 minutes west of Tokyo. Our students immerse themselves in the very essence of Japanese culture, whilst acquiring a contemporary and globally relevent education at our state-of-the-art facilities. All classes are taught in English.
Previous
Next
What will I find at the event?